Dr. Angela E. Grant Memorial Scholarship Fund
Remembering Dr. Angela E. Grant
November 12, 1973 – September 20, 2010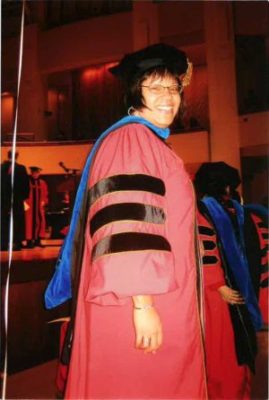 Recognizing Future Scholars
In memory of Dr. Angela E. Grant, this scholarship seeks to recognize future scholars who have also been affected by cancer and who are dedicated to community service and celebrating the spirit of life. We are actively seeking high school seniors or current college students who exhibit leadership, community involvement, exemplary character and high academic standards in their applications.
A key component of this scholarship, will require students to compose a compelling essay outlining their personal achievements and career goals. To assist them with completing their application, interested students should explore this site thoroughly to learn more about the achievements and goals of Dr. Angela E. Grant as well as the application process
To apply for this scholarship you must also be a cancer survivor who is actively pursuing or planning to pursue a college education in any field of study or be an applicant with an immediate family member who has been diagnosed with cancer.
Who Was
Dr. Angela E. Grant?
Ph. D. Mathematics – Chaotic Dynamics

One of only 150 African American women with a doctorate in Mathematics

Assistant Professor, Mathematics, Northwestern University

Summa Cum Laude Graduate – Florida A & M University

Student Advisory Staff, Northwestern University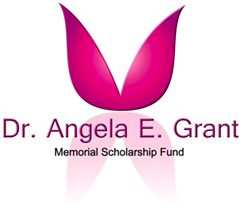 Please help us to continue to honor Dr. Grant's memory with a donation today.
Thank you!
More Information
About Dr. Angela E. Grant
A few short months before her birthday, Dr. Angela Grant, succumbed to breast cancer in September 2010. She fought the disease with a vengeance for nearly five years.
Though she endured many treatments, several surgeries, and setbacks, she always maintained a positive attitude and a cheerful smile. Her bravery was an inspiration to all who knew her.